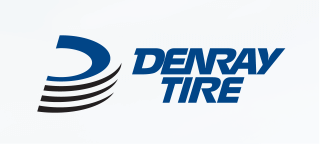 Value-Add Services
Let our family, help your family…
Beyond our extensive inventory of tires for your vehicle, we carry a large selection of tires for anything you drive, ride, push or roll. Lawn mowers, RV's, ATV's, farm equipment. If it's black and round – we sell it!
We can help you with all of the tires in your life.
Light truck tires
Motorcycle tires
ATV tires
Wheel Barrow tires
Lawn mower tires
As part of our commitment to care, we offer the following additional services tire related services.
Tire mounting
Tire storage
Flat tire repairs
Tire balancing
TPMS (Tire Pressure Monitoring Service)
Along with tires, we offer these mechanical services – making Denray Tire your one-stop, tire and vehicle maintenance shop!
Front end repairs
Suspension
Safeties
Red Seal mechanics
Battery service
Brakes
Alignment / checks
Oil and lube service
Lift & level kits
Ready to book your appointment with us?
LOOKING FOR OUR PRODUCTS?