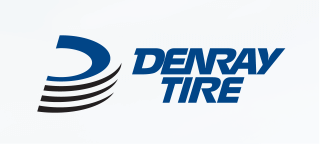 23° Tread Design
The tire traction differential illustrated in the Tread-to-Tread Traction Demonstration is a direct result of the pulling-power advantage of the Firestone 23° R-1 tire compared with the Michelin Agribib R-1W tire, which features a 45-degree tread bar angle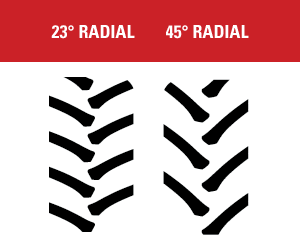 The 23° tread design offers these advantages:
More tread bars are packed into the working tire's footprint
The lower angle of the tread bars delivers more grip and 15% better ground contact than 45-degree bars
The 23° tread bar wears more evenly, lasts longer and offers a smoother ride
Bottom line: The increased traction from the 23° bar helps maximize horsepower, which means farm operators can expect to save both time and fuel in the field.
COMPARE THE DIFFERENCE
More tread bars working per footprint
Lower 23° angle has less slip
Ready to book your appointment with us?
LOOKING FOR OUR PRODUCTS?